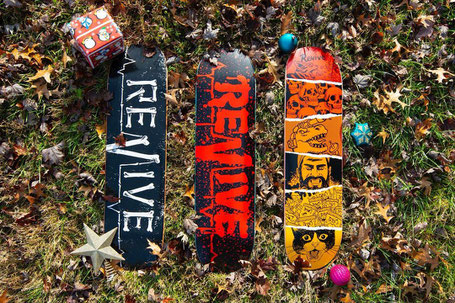 THEY ARE HERE!
The new Revive Skateboards Holiday / Winter 2021/2022 release is here!
This originaly was planed as the Halloween-Season line but due to Covid-19 things don't always work out as planed. So we will have a spooky winter-release this time :)
The release includes 3 new team decks and awesome new pro decks! 
OUT NOW!
Stay tuned.