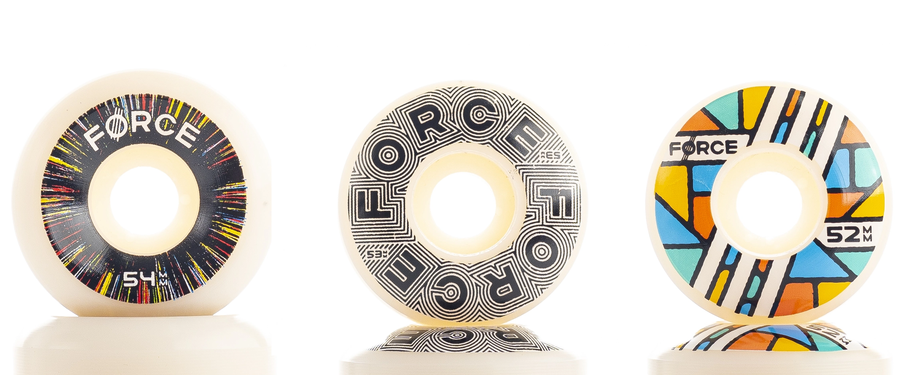 Finally! The new line of FORCE WHEELS just dropped and is NOW AVAILABLE!
The new release comes up with awesome new "dinosaur" pro wheels from John Hill, Jason Park, Jonny Giger, Doug Des Autels and Aaron Kyro. 
We also have three new team wheels including the 54mm WARP Conical, 53mm LINEAR and the 52mm GLASS graphics.
Head over to the FORCE WHEELS SECTION at the shop and grab a fresh set of wheels and keep rollin'!