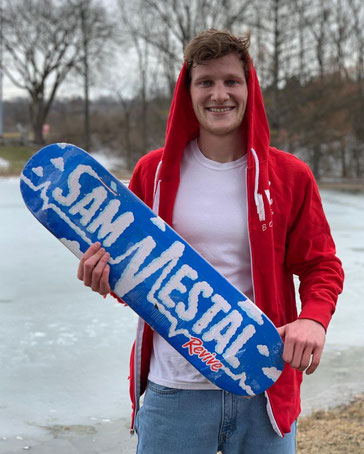 AWESOME NEWS!
Sam Vestal just went pro for Revive Skateboards!
Well deserved!! He's an amazing Skateboarder and his last part in Revive's second full lenght video was awesome.
If you missed that grab the DVD HERE.
Sam's new and first Pro Deck just hit our shop so CLICK HERE and grab a deck to support him and show some love! 
Scroll down and check out his latest Warehouse Wednesday introducing his new deck and also watch his official "PRO EDIT" for ReVive Skateboards.
Enjoy! 
- VMS Europe