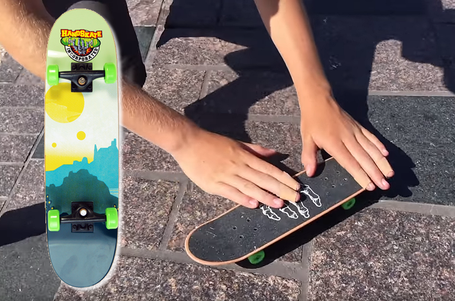 FINALLY! Handskate Handboards are back in stock!
We still have some delivery delay and it will take some more days (or weeks) until we have ALL designs back in stock BUT for now you can grab the MOUNTAINS and the SPIRES. 
Since we only received a small amount yet stocks are a little bit limited but we hope that it will last until the rest will arrive. There will also be more Mountains and Spires too. 
So if you want a handskate NOW head over to the HANDSKATE SECTION and grab one of the available designs right now.
Enjoy handboarding! 
- VMS Team