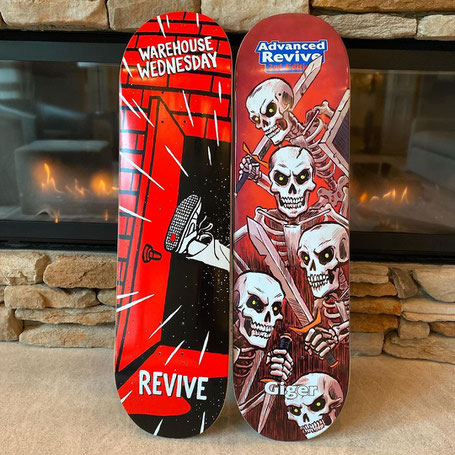 FINALLY! 
The Revive Skateboards & Force Wheels summer 2020 lines are available online and ready for your orders :)
Please keep in mind that you can currently only place pre-orders. The stuff will be shipped early (worst case: mid) June!
The new releases are awesome as always and will go fast. 
So better be quick ;)
Enjoy the pictures below or check out Andys video.
Head over to the REVIVE and FORCE sections.