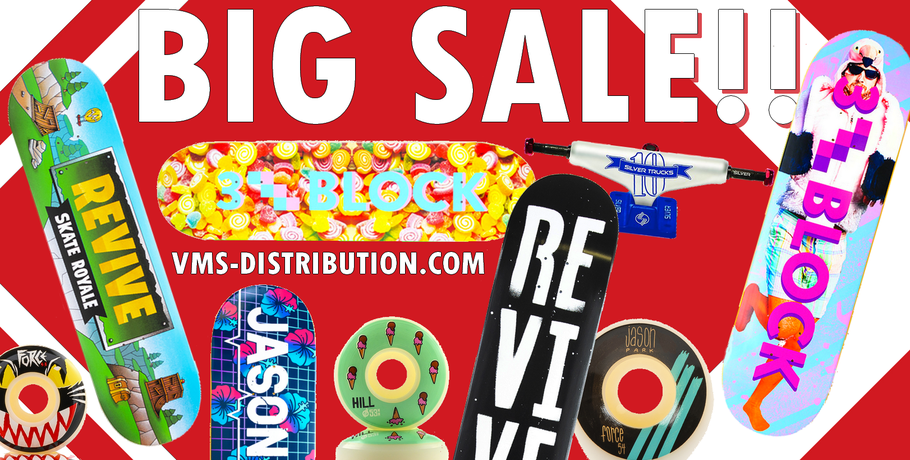 REVIVE / FORCE / 3BLOCK SALE
+ Revive/Force Summer 2020 Updapte!
Hey guys!
We have a SALE going on with some great gear from Revive Skateboards, Force Wheels & 3Block SB. You can also save some money on Silver Trucks and clothing.
Head over to the SALE section and scroll through the list.
REVIVE / FORCE Summer 2020 Updapte
The new Revive and Force lines will arrive soon. Normally we would already have them in stock but this time it will take a little bit longer because of the current COVID-19 situation. So we thought a sale would be a great thing for everyone that needs some fresh new product.
Stay tuned for the new gear. We guess it will arrive at the end of May / early June. 
Take a look at Andy's video down below to see all of the new product.