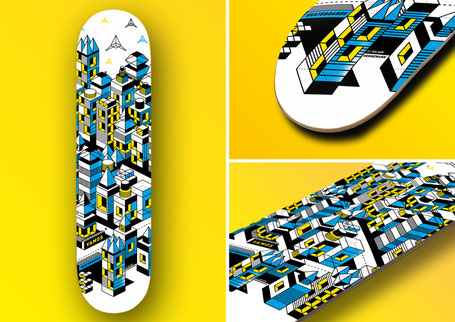 Vamos Skateboards just released their new "Invasion" deck! 
The design is a collab with Julian Hennemann and you can now head over to the VAMOS section and grab one of these freshies!
Every Vamos deck always comes with a free sheet of standard griptape.
The deck is available in: 7.75 - 8.00 - 8.125 - 8.25 - 8.375 & 8.50"
Enjoy :)
FOLLOW VAMOS ON SOCIAL MEDIA!
Instagram: www.instagram.com/vamosskateboards 
Facebook: www.facebook.com/vamosskateboards