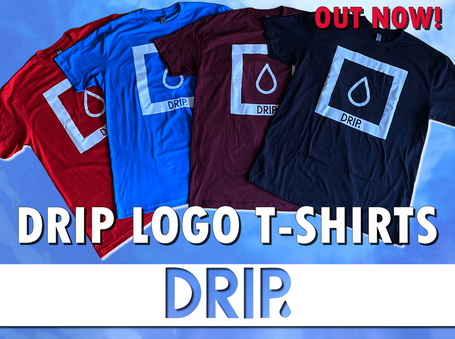 GREAT NEWS!
Drip Skateboards' "Logo" T-Shirts are available now!
Great quality, lightweight and they are awesome to skate in.
100% cotton - knit, dyed, cut and sewn in the USA! 
Available in 4 colors in all common sizes from S up to 2XL
Get a freshie and enjoy the good weather.
MARCH SPECIAL DEAL!
To celebrate the new release all shirts are on sale for only 13,99€
Free sticker pack included.
CLICK HERE and get a DRIP Shirt.
#dripskateboards #vmsdistribution