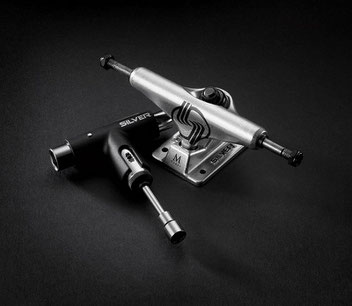 WE ARE BRINGIN THEM BACK!
SILVER TRUCKS - The legendary Truck company from California.
Stay tuned for them to hit the shop soon. We expect them to be available for you late February / early March 2020
We will stock the complete collection including Pamela Rosa's new Pro Trucks, the Spectrum Series, 10 Year Version and all of the classic raw ones. 
All of the Silver M-Class Trucks have a Hollow Kingpin and will be sold in Sets of 2's. 
Scroll down or check out the Silver shop section to see all of the models.
We will also stock some of the classic Silver Ratchet tools.