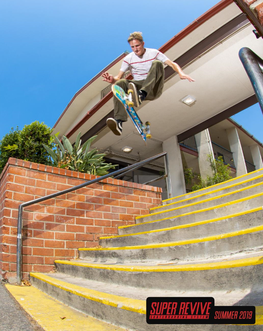 THE NEW REVIVE SUMMER LINE 2019 JUST ARRIVED.
Go and get some amazing new "Video Game"-Decks or some fresh new Shirts. CLICK HERE for all of the new products.
We finally have 7.25" Decks for the kids. Check out all of our other gear like Trucks, Bearings, Wheels, Hardware, Tools and more to assemble your first (or new) complete. We have everything you need. 
We also put everything together for you guys just check out the service-section.
// We also restocked some older Decks like the Red Lifeline, Retro, Jonny Giger Spirit Animal and the Infoodity War in some popular sizes.