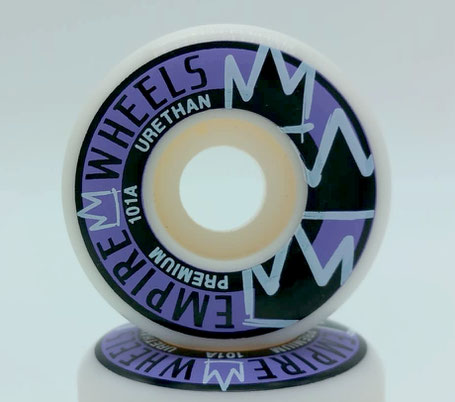 New Empire Wheels just dropped!
We have the new "CLASSICS" in a white/purple/black colorway in 50, 51, 52, 54 & 55mm.
The blue "CLASSICS" also just finally got restocked in 50, 52 and 54mm.
If you are looking f0r some "CONICALS" you will also get some fresh wheels in 52, 53 and 54mm.
All wheels made out of finest premium urethane - made in europe.
Current b2c price list (date sept. 2022):
Classics - 26,99€
Conicals - 29,99€
Grab a set!
---