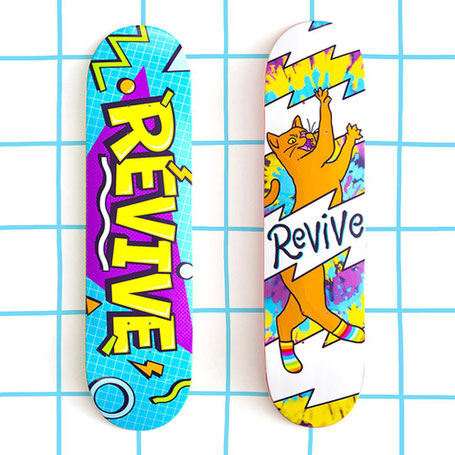 The ReVive Skateboards FALL 2020 Release is now available and ready for your orders!
Sorry that it took some extra days but it was important for us to also get the Pro Re-Issue decks which took a little bit longer.
You can now head over to the REVIVE section and grab your gear.
We also added some of the new longsleeves and shirts. But stocks are super limited!
INFO: We also restocked some older graphics like the Red Lifeline, Ambs World, Space Lifeline 3.0 and the limited Braille X Revive collab deck! 
So great chance for everyone that didn't get it last time.
IMPORTANT: Shipping for the gear of the fall 2020 line will take some extra days. (Update October 15th: We are back with regular shipping times!)
- VMS Team
RESTOCKED: