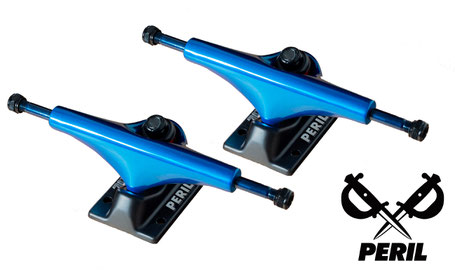 PERIL SKATEBOARD TRUCKS OUT NOW!
We have a new brand! Looking for great quality trucks? Then you should check out PERIL!
The quality and prices are awesome.
Right now we have the 7.625" version fitting 7,50" - 7,875" decks, The 8.00" version for 8,00" - 8,25" decks and the WIDE 8.5's for 8,375" - 8,625" decks.
CLICK HERE and scrollt through the shop.