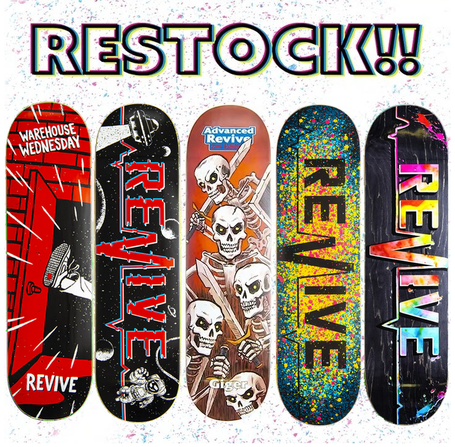 The Revive Skateboards, Force Wheels & AmGrip RESTOCK is in process so head over to the shop and safe your gear now.
All of the pre-ordered gear will be shipped around September 16th. 
Could also be a little bit earlier.
Stocks are low so better be quick! This will be the last restock of those graphics.
We also added the new BRAILLE x REVIVE collab deck!
SHOP NOW: