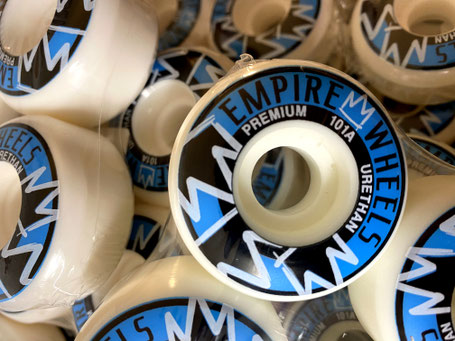 FINALLY!
The new Empire Wheels will hit the shop this Thursday (23.04.2020) !!!
The Empire "Crown" wheels are almost completely sold out so it's time for some fresh new wheels for you guys to shred :)
Make sure to come back on Thursday and get some of the new "Classics" in white/blue. They will be available in 50-54mm 
They will basically drop on midnight (from wednesday to thursday).
Also follow us and Empire on instagram and Facebook to stay tuned :)