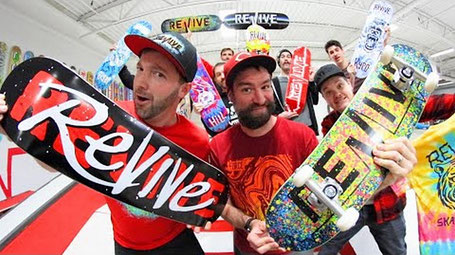 Revive Skateboards Spring 2020 Line is dropping this weekend! 
Scroll down and watch the new Product reveal video on Andy's channel.
Great new decks, shirts and more amazing goodies are waiting for you guys :) 
The stuff will be available at our store right with the official release.
Neue Revive Skateboards Spring 2020 Produkte kommen dieses Wochenende!
Scrollt runter und schaut euch das neue "Product Release" Video auf Andy's Kanal an. Auf euch warten neue Decks, Shirts und mehr cooler Stuff :)
Erhältlich ist alles bei uns im Shop zeitgleich mit dem offiziellen Release der Produkte.